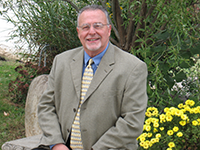 "I am honored to have the opportunity to share my personal experience in recovery with the people I meet at Mount Regis Center."
William Harris, CSAC, serves as the clinical program supervisor at Mount Regis Center where he oversees the day-to-day clinical program operations, facilitates large and small groups, provides individual and group counseling as needed and serves as the liaison between patients and utilization review.
Bill has over 20 years of experience as a substance abuse counselor and program manager for a variety of treatment modalities including inpatient, residential, intensive outpatient therapy, psychiatric centers and extended care programming.  Bill is certified as an advanced relapse prevention and Acudetox specialist and received his formal education in chemical dependency counseling from the Community College of Baltimore County.